Bankpaa
A small and soulful guest house.
In Tranøy – the place where nature, art & culture meet.
The guest house houses five rooms, where each room has its own personal charm and relaxing atmosphere. With nature, culture and art in the immediate vicinity, beautiful beaches, plains and exciting sculptures await. In quiet and scenic surroundings on Tranøy in Hamarøy, you can lower your shoulders, look out over the Vestfjord, whether it appears with white foaming waves, or as calm seas. Between gallery and spa visits, you can spend the night in a warm and cozy room in our nearly 100-year-old venerable building. Come on in!
Activities
Art and culture within walking distance, cafe in the summer season, nature experiences

Phone: (0047) 45 72 41 28
info@bankpaa.no
Opening hours of the house's café: Monday: Closed, Tuesday – Sunday 11-18
Pension: High season 10. June – August 21, Low Season: September – May
Close by
you will also find other great opportunities …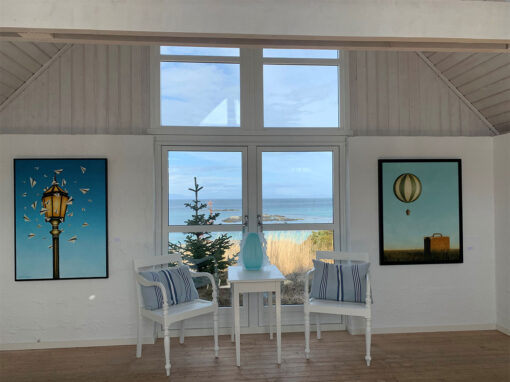 Tranøy Galleri A work of art in itself! Experience Tranøy Gallery, a unique gem located on beautiful Tranøy in Hamarøy municipality. The gallery ...