Tranøy Galleri
A work of art in itself!
Experience Tranøy Gallery, a unique gem located on beautiful Tranøy in Hamarøy municipality. The gallery is idyllically located by the sea with panoramic views of the Vestfjord, you see Tilthornet and magical mountains to the east, you see Hinnøya's and Vesterålen's beautiful peaks and Lofoten wall, light blue to the north.
Activities
Concerts, lectures. closed evening screenings, Afternoon tea, lunch menu in high summer
Tranøyveien 1420, 8297 Tranøy, Hamarøy
Opening hours in season. All days 1100 – 1800 (Mondays closed)
Phone: +47 915 28 510 / 915 93 336
Close by
you will also find other great opportunities …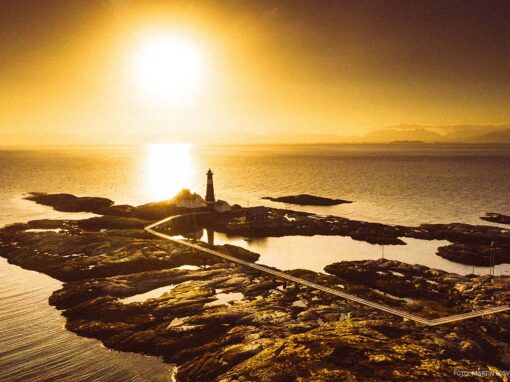 Tranøy lighthouse A "stopping place" and a gem that has withstood many storms Some places get stuck in the heart - forever; Tranøy Lighthouse ...